Erssie Knits & Other Tutorial Videos


Below are some short video clips from Erssie Knits to support various patterns (listed).
I have also included some video clips on other basic techniques from various sources with permission from their original owners. Enjoy!


Little Hourglass Ribbing Demo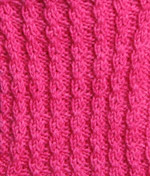 This is the first of the demos to be made available for pattern support on the Erssieknits YouTube channel. This stitch demo, is to support the pattern Los
Pequenos Relojes de Arena
published in
the Anticraft
this issue (Samhain 2008)

I am still a novice at video, so bear with me and the quality will improve. I couldn't add captions to the video for access by the Deaf, so I have put speech bubbles up instead and have summarised what I am saying. I waffled on a bit, so only put the relevant instructions and I know this means the Deaf can only access part of what I am saying, but please believe me I have put the most important parts into the bubbles so you can do the stitch. You can see lots of other Erssie Knits videos being added, and to make life easy just click on Playlists on the ErssieKnits YouTube channel to see them grouped into subjects. I am uploading other people's knitting videos too so enjoy! Not many vids yet, but the thing is going to grow and grow.

Here is the Little Hourglass Ribbing video, just click on it to play.
Erm, in the voice over, I keep referring to the

rounds

as rows....wrong! I adapted this stitch to work in the

round

, so think

round round round

not row
There are no mistakes in the actual method though, this is totally correct for

round

2 of the stitch pattern



Tutorial Videos for Beginners and Intermediates



Here are some video clips from Let's Knit magazine that demonstrate some basic techniques
Video 1
Tying a Slip Knot
LetsKnit.co.uk - Demo 01 - Tying a slipknot from The Crafts Channel on Vimeo.



Video 2
Casting on Using the thumb method


LetsKnit.co.uk - Demo 02 - Casting On - Thumb Method from The Crafts Channel on Vimeo.



Video 3
Casting On Using The Two Needle Method
I use this for lace on its own, or I use it as her basic cast on method but to make a firmer edge I knit into the backs of the loops on the first row and as well as firm it is a purled edge that is even and decorative from both sides.

However, knitting through the backs of loops (K tbl) can be tight, so where necessary cast on with a slightly larger needle if you want to knit into back loops then transfer to your normal needle on the first proper row of the pattern.

LetsKnit.co.uk - Demo 03 - Casting On - 2 Needles Method from The Crafts Channel on Vimeo.
Video 4
The Knit Stitch/Garter Stitch

LetsKnit.co.uk - Demo 04 - Casting On - Garter Stitch from The Crafts Channel on Vimeo.


Video 5
The Purl Stitch




LetsKnit.co.uk - Demo 05 - Casting On - Purl Stitch from The Crafts Channel on Vimeo.

Short Rows

Cat Bhordi has some very useful video clips to show wrapping and turning and picking up and hiding wraps on the heel of a sock, plus a few more. Here is one of them



Provisional Cast On Methods:
See ErssieKnits YouTube Playlists and read these notes
This is supposed to be an advanced technique but actually it is quite simple.
The purpose of it is to be able to cast on leaving a temporary edge, from which you will be able to knit downwards later. Why would you want to do that? Well it is used where a toe is knitted for a sock, and then the edge is shaped round and joined in a toe shape so the the cast on edge is unravelled and the live stitches are picked up.

I have also used it in hats, perhaps I have a hat and I am not sure exactly how long I want the hat and want to style it by look rather than measurements. I might have a provisionally cast on brim and knit up and do the crown as normal, but perhaps undo the brim edge and pick up the live stitches at the bottom once the crown is done to get the perfect length. This is a brilliant way of getting a good fit on a Rasta garment.

Perhaps as well you might have a garment that require a decorative edging later, and picking up live stitches and knitting downwards would be perfect for this.
One word of warning about that though is that when you knit downwards, your loops/stitches are slightly offset by half a stitch, so you cannot match rib to rib going in opposite directions or any complicated pattern easily.

There are several methods of provisional cast on. Some you knit onto a needle, and others use a crochet hook to knit stitches onto another needle. Then there is a fiddly way of picking up underside loops on a crochet chain. I use a very simple method with my hand disability. I just knit in waste yarn, then change to main yarn and later pick up the loops of the first row of the main yarn really easily with a flexible circular needle and literally cut the waste yarn off.

Whichever method you use, the important thing is to be able to pick up the required number of stitches and you need to undo the cast on edge to be able to do this or cut it off like me.



Another Tip:

Beginners struggle to get the right number of stitches and think they have dropped one when they go to pick up stitches and undo the cast on. Actually as I said the stitches are slightly offset from the ones you were working on upwards, so when you pick up the live stitches you may find you have one less and will need to just make the numbers up by picking up one stitch in the corner. Sometimes, I make that a bit easier by knitting one more stitch than asked for on the provisional cast on, and then decreasing it by one somewhere it doesn't show as I go upwards, so that gives me exactly the number of stitches I need when I go to the cast on edge to pick up the live stitches.

I am slowly collecting videos to demonstrate these methods which you will find over on the ErssieKnits YouTube channel. I am going to video some of my own techniques when I have a moment so look out for them here and on that channel

Wanna See more videos? Go to
ErssieKnits YouTube

A new channel aiming to broadcast Erssie Knits videos and putting together some of Erssie's choices from around YouTube into useful playlists covering a variety of techniques as well as showing any quirky knitting fun in the community.
More videos coming soon...
If you have made any fun or useful videos related to knitting let me know and I can broadcast it with our permission.